The software to transfer photos or drawings to graphics Cross Stitch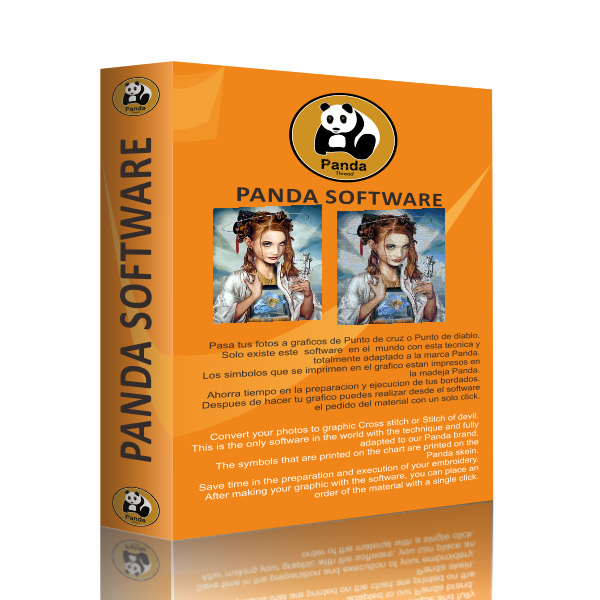 The software to transfer photos or drawings to graphics Cross Point or Point Devil Panda, born of the need to adapt a program of this kind to our system of symbols printed on the skeins.
The symbols printed on the graphics are the same as the Panda skein come in, so we can dispense with the tedious rates equivalence in graphics, which represents a significant time savings in the execution of embroidery.
The program calculates the need for making embroidery based on the PANDA skein 10m material (other brands are 8 meters), so if you decide to use another brand must recalculate the amount of skeins each color.
It is the only program in the world that also performs graphics to Point Diablo and also calculates the amount of material and cost automatically.
It is very easy to use and has an automatic wizard that will guide in 5 easy steps, to make the design.
You can also open in manual mode to make your own design or make changes in the color to your will.
The end of your chart you can place your order with one click.
In the simulation graphic and it puts you in euros the cost of the material, to which only they will be added shipping costs.
We receive the order confirmation email , where in addition to the necessary extent yarns and fabric for embroidery , receive the PDF of the graphic print in color.
This price includes
All wires for embroidery ( skeins panda full ) Aida14ct fabric tacked on four sides.
Printed color chart.
Points.
Temple depicts stitches.